About the Police Department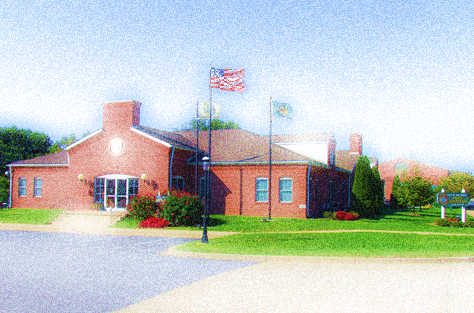 New Castle City Police Department
1 Municipal Blvd.
New Castle, DE 19720
Office: (302) 322-9800
Fax: (302) 322-9825
Contact Information:
To serve the community and citizens of New Castle City in a more timely fashion, the police department would like to remind residents of important police phone numbers.
Dial 911 – Police, Fire, or Medical Emergency
573-2800 – Non- Emergency (police response needed*)
*City or County Police will be dispatched as available.
State Police & Court Links – Links to Delaware courts and law enforcement around the state.
Delaware Law Enforcement Memorial – Located on the Legislative Mall in Dover, the Delaware Law Enforcement Officers Memorial pays tribute to Delaware police officers have made the ultimate sacrifice while preserving our unalienable rights to "life, liberty and the pursuit of happiness."
Officer Down Memorial Page – Every day officers across the United States willingly place themselves in harms way in order to protect the public. Please visit this site and read about our fallen heroes.
Delaware Crime Stoppers – Tips will remain anonymous unless you choose to identify yourself. Your identity will never be revealed to any person who is detained or arrested.
History: The New Castle Police Department is one of the oldest existing police departments in the nation. In 1672, Edmund Cantwell became the High Sheriff over the town and river territory that included New Castle.
Today the New Castle Police Department continues the legacy established by those fine officers who served with the Department since the 17th Century. That legacy is one of dedication to duty and service with honor through five centuries of ever changing times.
The New Castle Police Department exists to preserve life and property and to provide a safe environment for residents of New Castle and visitors to the beautiful and historic city. By all standards, thanks in a large part to the service provided by the police department, New Castle is a safe and peaceful community in which to reside or to visit.
Mission Statement The New Castle Police Department exists to preserve life and property. The Department is charged with providing a safe environment for the residents of New Castle and for those who visit the city. Dedication to duty and service with honor are the cornerstones of the organization.
Vision Statement The New Castle Police Department will deliver quality service in an effective and efficient manner. Delivery of effective and efficient service is doing what is right and doing it the right way. All members of the Police Department will contribute to the development and maintenance of an organization that will cultivate the total confidence, unwavering trust and absolute respect of the citizens of New Castle and its governing body, as well as the entire Delaware Criminal Justice Community.
Roster:
Richard P. McCabe, Chief of Police
Tina M. Shughart, Captain
Keith W. Dempsey, Captain
Bernard M. Torre, Master Sergeant
Louis M. Torres, Sergeant
Richard J. Perillo, Sergeant
Edward A. Dempsey, Corporal III
John C. Donmoyer, Corporal I
Paul D. Allston, Corporal I/ K-9 Cooper
Kyle J. Borden, Patrolman
Ashleigh Cavanaugh, Patrolman
Michael W. Rodick, Jr., Patrolman
Andrew J. Davis, Patrolman
Dominick K. Mills, Officer
William C. Thomas, Officer
Brendan K. Hartlove, Officer
Gavin L. Biddle, Recruit
Judi Brockett, Secretary II