Art on the Green
09/23/2017 - 10:00 AM
Location: Battery Park
Address: 3rd and South Streets
New Castle, DE 19720

Go to their website for more information.
Art on the Green is an annual Art & Craft Show in Historic New Castle Delaware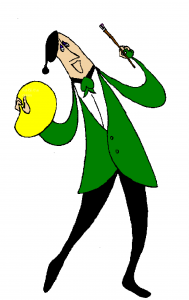 Started in 1970, it is the 4th Saturday in September, in Battery Park, on the scenic Delaware River.
Sponsored by New Castle Hundred Lions Club
Would you like to participate?  2017 Vendor Application Word Doc
Over 200 artists & crafters;  free admission  past attendance bet 2000 & 3000
Free Parking – Shuttle bus service provided – Food Vendors on site.
FREE Shuttle bus parking as you come into New Castle on routes 9 / 273 / 141 at New Castle School, New Castle Baptist Church.
September 23, 2017 (Rain Date Saturday, September 30, 2017)
3rd & South Sts.  Battery Park
New Castle, DE  19720