Meetings & Events
4th of July Annual "Let Freedom Ring" Ceremony – Immanuel Episcopal Church on the Green
07/04/2021 - 01:30 PM
Location: Immanuel Church on the Green
Address: 50 Market Street
New Castle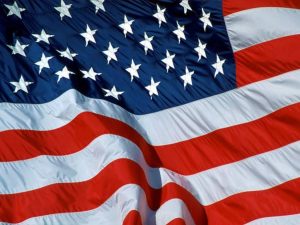 Annual Let Freedom Ring Ceremony
Historic New- Castle, Delaware
Guest Speaker: Frank Ianni,
Major General (Ret), U.S. Army
"What the 4th of July Means to My Family"
Sunday, July 4th – 1:30 p.m.
Please be seated inside no later than 1:25
Immanuel Episcopal Church on the Green
Corner of Market & Harmony Streets
Historic New Castle, DE 19720
4th of July 2021 Bell-Ringing Ceremony in Historic New Castle, Delaware – Click for Flyer
LET FREEDOM RING – Join us as we celebrate the 4th of July and the 18th century Delawareans who gathered in New Castle to support the signing of the Declaration of Independence.
Children and families of all ages, regardless of faith or ethnicity, are cordially invited to attend historic New Castle's bell-ringing ceremony, which will be held at Immanuel Church on the Green from 1:30-2:30 p.m. on the 4th of July. This free annual event is part of an ongoing national ceremony. When the Liberty Bell in Philadelphia is tapped; bells in Philadelphia and across the nation will ring simultaneously, to officially commemorate the birth of American Independence.
Please be inside Immanuel by 1:20 pm as the program begins at 1:30 sharp. Guests will remain seated for the pealing of the church bells at 2:00 p.m., and then children, representing the thirteen colonies, will ring a smaller bell, donated to the day's event by the Old Courthouse Museum. Ken Oppenheimer, a member of the Delaware Sons of the American Revolution, will help coordinate the children's bell-ringing efforts.
Re-enactors, children, docents and all who love wearing 18th century garb are invited to come dressed in period attire.
This year's keynote speaker is Francis A. lanni, Major General (Retired), U.S. Army, who grew up in New Castle, the son of the late Francisco and Mary (Marcozzi) lanni, Frank's talk is entitled, "What the 4th of July Means to My Family." Frank graduated from the U.S. Military Academy in 1950 as an infantry officer, then served in Greenland, West Germany, and had two tours in Vietnam. Former Adjutant General of Delaware National Guard, Frank retired from that position to became Delaware Director of Highway Safety and later served as an adjunct at Goldey-Beacom College and lecturer for the Valley Forge Historical Society.
Children, families, friends and neighbors of all ages are invited. Social distancing and masks are encouraged.