City of New Castle Press Release New Optional Mailing Address for City Residents
Date Posted: Monday, August 31st, 2020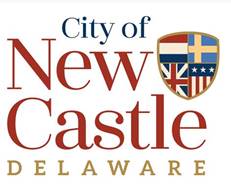 CITY OF NEW CASTLE
PRESS RELEASE
August 26, 2020
New Optional Mailing Address for City Residents
The City of New Castle today announced that, through an agreement with the United States Postal Service, city residents may now begin using "Historic New Castle" as their mailing address.
The city has been concerned for some time about the confusion in the public's mind between the city and the New Castle 19720 ZIP Code. Incidents in the 62,000 resident ZIP Code area are invariably reported by the State Police as happening 'in New Castle" (population 5,200). This means that many more criminal incidents are reported as happening in New Castle than there should be. There were 42 such incidents in a one year period.
The city appealed to the USPS for a new ZIP Code, but was told that operational issues make that impossible. The USPS offered instead the use of an alternate name. City Council agreed and has chosen the name "Historic New Castle." Council hopes that this change will help make a distinction in all types of statistics, while it continues to address the issue of police reporting.
This change should also help reduce confusion among some local residents regarding whether they live in the city or not. This has been a particular problem in terms of elections and government services.
The name "Historic New Castle" is already widely used and recognized. It underlines New Castle's status as Delaware's oldest city, incorporated in 1672.
It is important to note that the new address applies only within the boundaries of the city and that use of the address is totally optional. Residents who wish to can continue to use "New Castle."
For further information, please contact Councilman Russell Smith at 302-322-9801 or via email at rsmith@newcastlecity.delaware.gov.