Election Information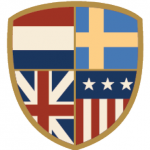 New Castle City Election
The date of the 2023 City Election is Saturday, April 15, 2023*.
The Election for City of New Castle offices is held on the second Saturday in April every other year. (*Except when such date falls on Easter Weekend, then on the third Saturday of April.)
Voting Information: In order to vote in the City election, you must be:
at least 18 years of age
a resident of the City of New Castle for at least 30 days
and a registered voter in the State of Delaware.
Candidate Information: The requirements of candidates to file for elected office are:
must have resided in the City for two years before election;
at time of election must be a qualified voter of the City.
REGISTER TO VOTE (State of Delaware Department of Elections)
You can register to vote by applying with the Delaware Department of Elections. You can apply:
By Mail or By Phone or In Person
Click here to see a list of contact numbers for the Department of Elections.
Online
Register to Vote Online.
Or at any of these State agencies while accessing their services:

Division of Motor Vehicles (Driver License and State ID Services)
Department of Health & Social Services
Department of Labor