Health & Housing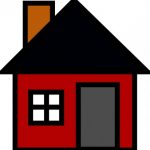 City of New Castle Home Repair Assistance Program (Program Dates have been Extended)
This new program is funded by the Trustees of the New Castle Common, and administered by the City of New Castle.
Residents of the City can get help with roof and sidewalk repairs thanks to the new program.
Qualification for receipt of funds:
Qualified properties must be owner occupied.
At least one owner must be 65 years of age and older, or permanently disabled.
Income limits: No more than $15,000 / year of income for a single occupant – $30,000 for a married couple – Does not include Social Security income.
Maximum funding amount $2,500 / property.
Call the City Office for details, 302-322-9801.
*****************************************************
Health & Housing
Furio Casale: Code Enforcement Officer
Office: (302) 221-6507
(302) 322-9801
Fax: (302)323-2144
fcasale@newcastlecity.delaware.gov
The Health and Housing Department is staffed by a Code Enforcement Officer who works in conjunction with the City Board of Health. The Code Enforcement Officer also handles matters relating to City Housing Codes.