Events & Happenings
Special Events
The City of New Castle hosts many events throughout the year. Explore the links below for more information.
2018 Battery Park Half-Day Summer Camp Program
Battery Park Camp

June 18, 2018 – August 23, 2018
Monday – Thursday 8:30 a.m. -12:30 p.m.
10 Weekly Sessions
$35 a week
Ages 5-12
Registration Form*
Registration forms are also available at the City Administration office, 220 Delaware Street.
2018 New Castle County Camp Guide
Expanded by popular demand!
Half-Day Summer Camp Program in Battery Park grows to 10 weeks.
Once again this year the City of New Castle is partnering with New Castle County to offer a Half-Day Summer Camp Program right here in Battery Park. Campers will enjoy supervised games, fitness and nature activities, and more! It has been such a success that it is growing to 10 a week program. This camp offers an opportunity for children to participate in a fun-filled morning program at Battery Park. It is open to all children between the ages of 5 and 12 who reside within the City limits.
A nutritious breakfast and lunch from the Colonial School District Nutrition Program is served each day at camp and is free of charge. This is an outdoor camp; campers will need to arrive with sunscreen applied and appropriate clothing and sneakers. In case of extreme inclement weather, campers will seek shelter in the New Castle Presbyterian Church located at 25 East 2nd Street, New Castle.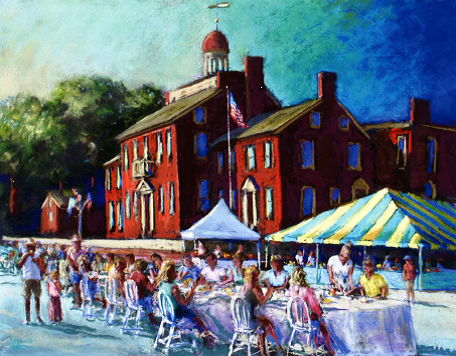 Thursday, June 21st – 6:00 – 10:00 p.m.
"Dining in the Street"
On June 21st, from 6:00- 10:00 p.m., the New Castle Senior Center will hold its first ever "Dining in the Street" event. This event offers the unique opportunity to dine in the street, right in the heart of New Castle. In addition to the four course meal prepared by our local restaurateurs, the event will feature a five piece band to provide music for dancing and entertainment. Tickets are $50. Seating is limited to 200 people. For tickets and more information, please go to Eventbrite "Dining in the Street".
Wednesday Night Summer Concert Series in Battery Park*– 6:30 p.m.

Free to the Public
Concerts take place on Wednesday evening in Battery Park, running from June until August.
Grab your blanket for dinner and music in the park. Different food trucks available each Wednesday night
Hosted by: The New Castle Community Partnership
Sponsored by the Trustees of the New Castle Common
The City of New Castle & Generous Individual Donors
Wednesday Evening Concerts in Battery Park
Wednesday, June 20th – Blue Cat Blues
Wednesday, June 27th – Conley & Watson
Wednesday, July 4th – No Concert
Wednesday, July 11th – First State Symphonic Band
Wednesday, July 18th – The Jimmy's 80s Tribute Band
Wednesday, July 25th – Ace of Hearts
Wednesday August 1st – Jibaro con Timbaro
Wednesday, August 8th – Club Phred
Outdoor Antique Show* (Last Sunday in August)
Sunday, August 26, 2018 – 9:00 a.m. – 4:00 p.m.
Quality dealers from around the country will offer a variety of treasures including Americana, Folk Art, Furniture, Paintings, Prints, Decorative Accessories, Jewelry, Silver, Porcelains, and Lots More. This outdoor show held in Battery Park is sponsored by the Visitor's Bureau. For more information call (215) 862-5828 or go to www.wheretobuyantiques.com.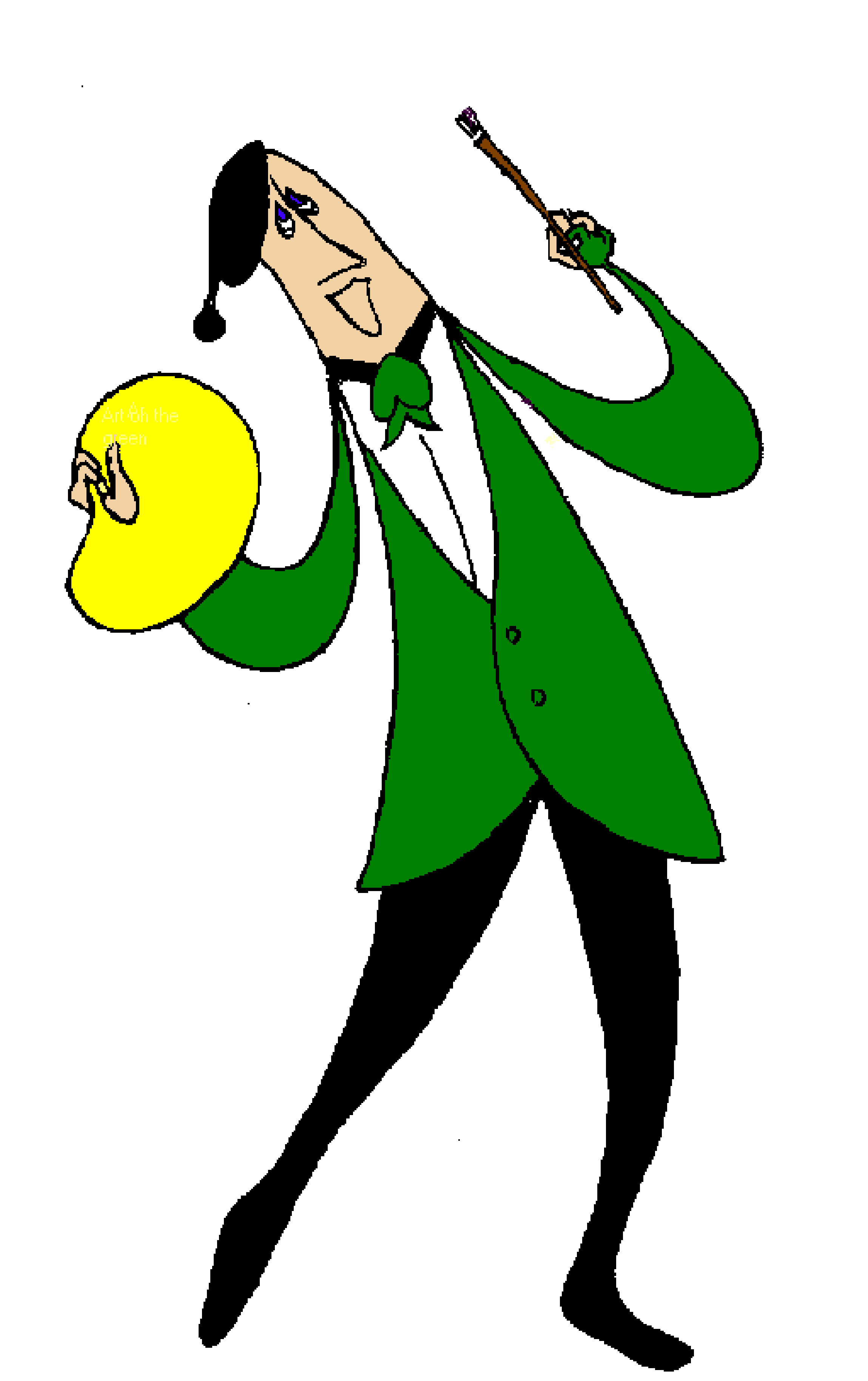 Art on the Green* (Fourth Saturday in September)
Saturday, September 22, 2018
48th Annual Arts & Crafts Show in Historic New Castle Delaware
Art on the Green is an annual Art & Craft Show in Historic New Castle Delaware
Started in 1970, it is the 4th Saturday in September, in Battery Park, on the scenic Delaware River. Sponsored by the New Castle Hundred Lions Club. For more information visit www.artonthegreende.net
Rivertowns Ride and Festival (First Saturday in October)
Saturday, October 6th. The fifth annual River Towns Ride & Festival is a one-day joint festival held between the two historic Delaware waterfront towns of New Castle and Delaware City. This year's event will be held on Saturday, October 6th.
Activities include live music, rides, attractions, games, tours, vendors, food and drink.
www.rivertownsfestival.com.
Oak Knoll Book Fest is the first Saturday and Sunday in October. For details call (302) 328-7232. www.oakknoll.com/fest
Hauntings in History Walking Tours Come to New Castle in October for the only ghost tour that brings you inside one of the most haunted mansions of New Castle! Sponsored by the New Castle Historical Society. For more information call (302) 322-2794. www.newcastlehistory.org
New Castle Spirit of Christmas/Colonial Christmas Experience is the second Saturday of December. This an annual Christmas tour features decorated houses, museums, churches, music, food, and street performances of scenes from A Christmas Carol.
**********************************************************************************************
2019 Events
May Market* (First weekend in May)
Friday, May 3, 2019, 9 am-5 pm
Saturday, May 4, 2019, 9 am-3 pm

Market Square – Behind New Castle Town Hall
201 Delaware Street, New Castle DE
Plants and flowers are sold at the Market Square. This event is sponsored by Arasapha Garden Club.
Celebrate Spring and support a great cause. Join us for May Market: a New Castle tradition and Arasapha Garden Club's major annual fundraising event. Every year scores of visitors come to this free open-air event to purchase fresh plants and herbs, baked goods, crafts, white elephants and books, and a chance at winning a lovely quilt. Garden experts are on hand to answer your gardening questions. All proceeds benefit Arasapha's work in the City's historic gardens.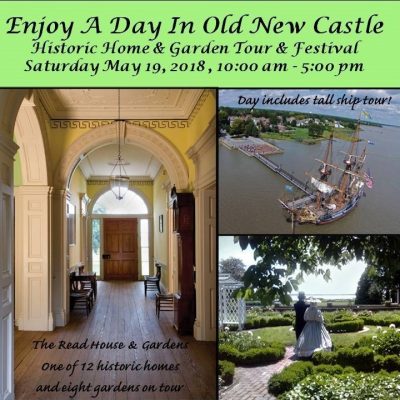 A Day in Old New Castle* (Third Saturday in May)
Saturday, May 18, 2019, 10 am-4 pm
www.historicnewcastle.com.

A Day In Old New Castle, America's Oldest Home & Garden Tour; 2019 will mark its 95th year. The community of New Castle invites you to discover and tour many private homes, gardens and public buildings that witnessed the rebirth of America at the conclusion of the Civil War. Events and activities include reenactors, encampments, period childrens games and activities, carriage rides, musical entertainment and more! Tickets and more information available online at www.historicnewcastle.com.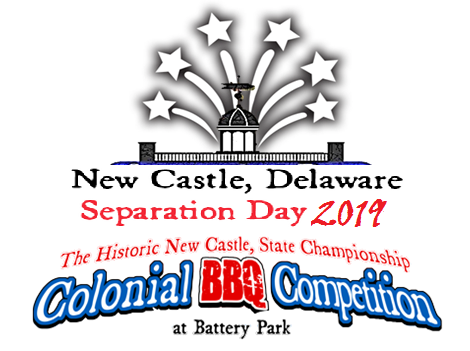 Separation Day & Colonial BBQ Competition* (Second Friday & Saturday in June)
Friday, June 7, 2019 6:00 – 10:00 p.m. Separation Day Kickoff Party
Saturday, June 8, 2018 11:30 Parade on Delaware Street
Saturday, June 8, 2018 Noon Colonial BBQ Competition Starts
Saturday, June 8, 2018 Noon in Battery Park, Music, Crafters, Rides, Food ending with a concert at 8:00 p.m. and Fireworks at 9:30 p.m.
This unique event celebrates Delaware's Birthday, when we "separated" from Great Britain and Pennsylvania on June 15th 1776.
Friday Night Craft Beer Fest.: Enjoy live music, craft beer and food trucks in a block-party setting in front of the historic New Castle Court House (built 1732). Admission is free Food and drink will be available for purchase with tips benefiting area volunteer fire departments.
Saturday: Separation Day Parade at 11 a.m., Noon (or immediately following the parade) Colonial BBQ Competition and activities start in Battery Park and on the Green. Enjoy reenactments, children's activities, food, rides & attractions as well as live bands performing noon to 9:30pm. The festival culminates with a spectacular fireworks display over the Delaware River beginning approximately 9:30pm.
Sponsored by the State of Delaware. For more information go to www.separationdayde.com and www.newcastlebbq.com.
*Annual Event