Meetings & Events
New Castle Library Friends Annual Supper Meeting & Program
03/22/2019 - 06:00 PM
Location: New Castle Public Library
Address: 424 Delaware Street
New Castle, Delaware 19720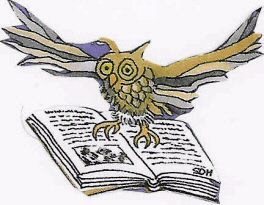 Friday, March 22nd – 6:00 p.m.
New Castle Library Friends Annual Supper Meeting & Program
Enjoy a variety of soups and chilis along with other fixings and desserts, followed by a short business meeting and then an interactive program, "So You Think You Know All About Delaware?" presented by Ed Okonowicz. RSVP at 302-328-1995 or nclibraryfriends@gmail.com. In support of the library's Net Zero Waste initiative, please bring your own bowl or mug and utensils. Free to members. $10 for non-members. Membership, starting at $10, available at the door.
New Castle Library Friends
Won't you be a Friend? As a New Castle Library Friend, you will support the growth and life-long learning of your family, friends and neighbors through library programs, activities and resources. For example, the Friends purchase the popular books in the "walk-in" collection, the computers in the children's area that provide games and learning, and help fund the Library After Hours events such as gingerbread house making and trivia/karaoke night. Basically, the Friends provide the funds to expand on the great work being done by the friendly and helpful library staff.
The New Castle Public Library, located at 424 Delaware Street, offers computer access and training, job search assistance, book clubs, a genealogy group, children's story time, poetry readings, LEGO club, movie nights, and more. The library also provides space for community groups to meet, to sew, to discuss, to plan, to play, and to study.
You can make a difference in our community by your support of one of our most valuable resources – our public library. Membership in the New Castle Library Friends starts at $10 and is tax deductible. To learn more, visit newcastlelibraryfriends.org, our Facebook page, or, better yet, join us at the Friend's Annual Supper Meeting & Program, see info above.