Designer Handbag Bingo – Benefiting the Good Will Fire Company Ladies Auxiliary!
03/31/2017 - 05:30 PM
Location: Good Will Fire Company
Address: 401 South Street
New Castle, DE 19720

Join the Good Will Ladies Auxiliary for a lively night of Bingo and bags!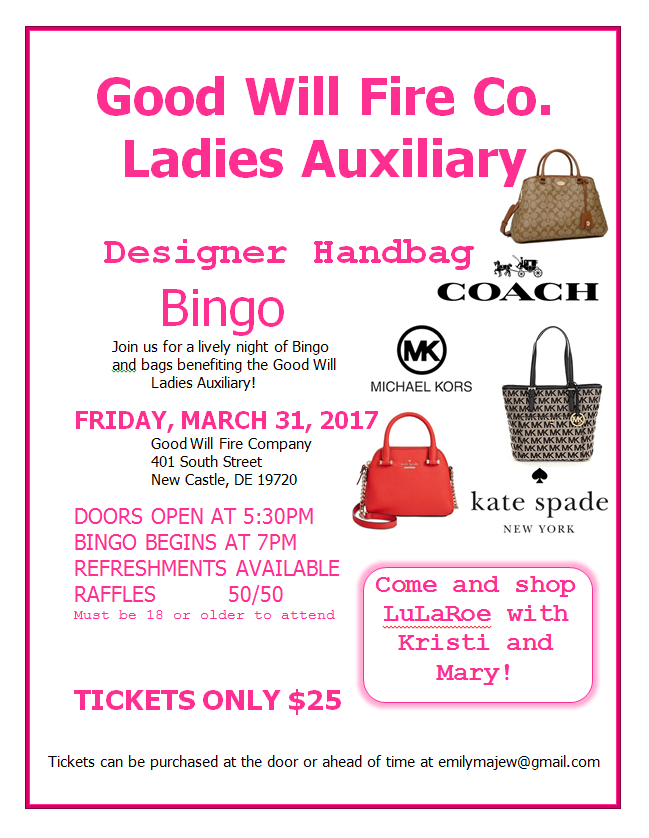 Doors open at 5:30 p.m. Bingo begins at 7:00 p.m.
RAFFLES, 50/50, and Refreshments Available 
Must be 18 or older to attend
Tickets can be purchased at the door or ahead of time at emilymajew@gmail.com 
Precedes benefit the Good Will Ladies Auxiliary!