Meetings & Events
"Let's Talk" with First Responders about Addiction & Mental Health Awareness
05/25/2019 - 10:00 PM
Location: St. Peter's School
Address: 515 Harmony Street
New Castle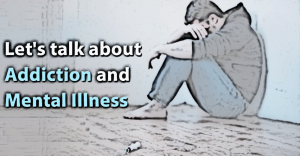 "LET'S TALK" WITH FIRST RESPONDERS ABOUT ADDICTION AND MENTAL HEALTH AWARENESS
Saturday, May 25th 2019
St. Peter's School 515 Harmony Street
10 a.m. – 12 p.m.
On May 25 2019, from 10am-12pm at St. Peter's School, 515 Harmony Street, the New Castle City Police and Good Will Fire Company members will be meeting with family and friends who's loved ones have addiction and mental health needs. We will discuss what family and friends can expect from first responders, what first responders need from them during an emergency and what services are available after the emergency is over.
Information regarding those services will be available to take home. We will also have a sign-up sheet for NARCAN training and NAMI Mental Health Awareness training.
Thank you to the New Castle Hundred Lions Club who will be hosting the event.
Any one with questions or concerns is asked to contact Cpt. Tina Shughart at 302-221-4556 or at tina.shughart@cj.state.de.us