Press Release Storm Sewer Update, Delaware Street Closures
Date Posted: Friday, June 21st, 2019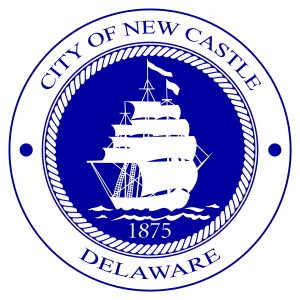 City of New Castle
Press Release
Storm Sewer Update, Delaware Street
June 21, 2019
On Tuesday, July 9, the City's contractor Cirillo Brothers will begin replacing the storm sewer, believed to be about a century old, in Delaware Street between 2nd Street and The Strand. This work will necessitate excavating and removing the existing pipe, plugging abandoned laterals, and placing a new pipe. The contractor will need to close both lanes of Delaware Street to vehicular traffic between 2nd Street and The Strand, beginning at 7:00 a.m. each day, to perform the work. The contractor may also close the sidewalk on the north side of this section of road to not endanger the public but the southside sidewalk will remain open. All closures will be reopened by 5:00 p.m. each day, no closures will occur on weekends. The work is estimated to take between three and six weeks. Multiple unknowns do not allow for a more precise schedule.
During the lane closures, multiple warning signs will be placed and flaggers will be positioned at the intersections of Harmony Street and The Strand, in the middle of the Strand, and The Strand and Delaware Street. Local traffic will be allowed to pass at Harmony Street but through traffic will not. Residents of The Strand are asked to minimize their car usage as much as possible during this time period. In instances when usage is unavoidable, residents leaving their homes should proceed to Delaware Street as always where the flagger will direct them to turnaround at the Wharf and then proceed up The Strand. The flagger at Harmony Street will block entering traffic until the exiting vehicle passes. The City understands that this may be inconvenient to some but with one-way traffic on area streets, this was determined to be the best approach.
Residents are asked to obey the flaggers' instructions.
Residents on Dalby Alley will not be able to access Dalby Alley, and of course there will be no parking on Delaware Street between the Strand and Second, during these times. Parked cars will be towed.
A second phase of work, not yet scheduled, will involve lining of the storm sewer between The Strand and the outfall at the River. This work will not involve excavations and will last just a few days but will necessitate temporary lane restrictions. Also, the larger project of restoring the pavement and curbs on Delaware Street from 3rd Street to the Wharf will be let for bidding in coming weeks with the intent of beginning work later in the fall. This work will last for many months and will necessitate both temporary lane restrictions as well as full closures at varying times. The City will provide more information for both as dates get closer.
Please contact the City office at 322-9801 with any questions or concerns.