City of New Castle Development & Tourism Coordinator
Date Posted: Wednesday, March 30th, 2022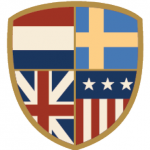 The City of New Castle is soliciting applications for a one-year contract for $40,000 for a person to act as Development & Tourism Coordinator for the City.
The purpose of this position is to support economic activities and tourism that were impacted during the COVID pandemic and to promote the entire City of New Castle as a great place to live, work, and play.
Specific skills needed include:
Ability to communicate professionally both orally and in writing.
Basic knowledge of computer operations.
Knowledge and ability to use publications and social media outlets.
Basic knowledge of the principles of tourism.
Experience in grant-writing.
Applications should be submitted to the attention of the City Administrator, 220 Delaware Street, New Castle, DE 19720 no later than April 9th, 2022.
The City of New Castle is an equal opportunity employer