Public Works Starting Summer Hours May 31st
Date Posted: Tuesday, May 17th, 2022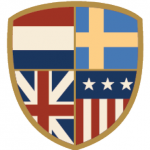 Public Works Starting Summer Hours May 31st
6:00 a.m. – 2:30 p.m.
Beginning on Tuesday, May 31st Public Works will begin their Summer Hours. Collection of all routes will begin at 6:00 a.m. Plan accordingly to get your trash, yard waste and recycle out for pick up. To ensure collection you can place containers out the night before after 6 p.m.